Welcome to my Homepage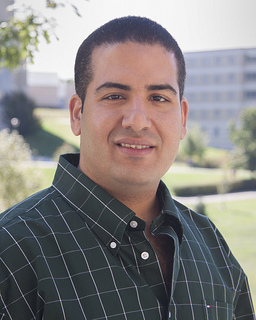 Welcome to my Homepage! I have been at James Madison University since August 2012 where I worked as an Assistant Professor in the Integrated Science and Technology Department from August 2012 until July 2018. Afterward, I was awarded tenure and promotion as an Associate Professor starting August 2018. In Fall 2019, I was appointed as the Program Director for the Information Technology Program (a new major under the Computer Science Department that starts Fall 2020).
At James Madison University, I am the Telecommunications, Networking and Security (TNS) Advisor for the students who wish to declare the TNS as their concentration. In the ISAT department, I teach in the TNS sector, the IKM sector and the Intelligence Analysis IA program. Also, I teach Computer Science (CS) courses (mainly the graduate program for the master degree).
For my research, I am interest in the issues surrounding Intelligent Transportation, Mobile Development, Vehicular Ad-Hoc Networks, Wireless Sensor Networks (WSN), Network Security, Wireless Network Security, Internet of Things (IoT), Voice over IP (VoIP), Network Programming, and Cloud Computing.
EDUCATION:
OLD DOMINION UNIVERSITY, Norfolk, VA
College of Sciences
Department of Computer Science
Ph.D., Computer Science, Summer 2012
Intelligent Networking and Systems (iNetS) Research Group in the Department of Computer Science at Old Dominion University.
ALEXANDRIA UNIVERSITY, Alexandria, Egypt
Faculty of Engineering
Computer Science & Automatic Control Department
M.Sc., Computer Science, Summer 2006
B.Sc., Computer Science, May 2002