Welcome to Arnie Kahn's Home Page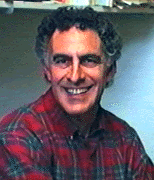 I teach psychology at James Madison University. These are my areas of interest:
Psychology of Women
Social Psychology
I do research on gender with a specific focus on violence against women, especially
Rape and Rape Acknowledgment
Non-Violent Stalking
Gender in Organizations
Click here to see a picture of my research team from last year.
Click here to see my publications.
Click here to see my tentative syllabus for the graduate social psychology class.

Here are some links
Psychology Department at JMU where I work.
Women's Studies at JMU where I sometimes teach.
Women's Studies Resources Joan Korenman's always up-to-date and thorough list of resources.
Social Psychology Network contains Scott Plous' extensive resources for social psychology.


| | |
| --- | --- |
| | Ronni, my partner, owns the Little Professor Bookcenter here here in Harrisonburg, VA. |
You can get to the bookstore's home page by clicking Little Professor.

You can e-mail Ronni at Little Professor

You can e-mail me at E-mail Arnie

Click here to see some interesting links.
Click here to see a home page in construction for a new course, Women's Creativity and Cross-Cultural Experiences.